Enjoy the ultimate travel experience on board the Big Green Bus.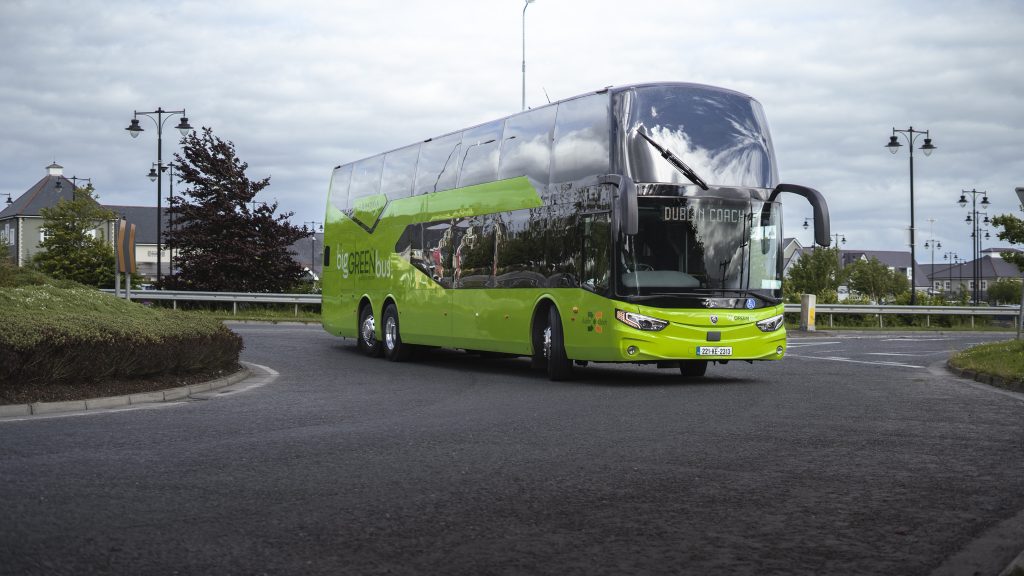 Premium Fleet
Our fleet of high-end coaches are easily recognised by their fresh distinctive green livery.
Our fleet of world-class luxury coaches are of superior quality with advanced safety features. The luxury leather seating and spacious leg-room offer unsurpassed comfort as you sit back, relax and enjoy the spectacular views that Ireland has to offer.
Onboard Facilities
Sit back, relax and enjoy your trip in comfort:
World Class Luxury Coaches
Increased Seat Spacing for Superior Comfort
Full Climate Control
Luxury Leather Seating
Free Wi-Fi on board
Advanced Safety Features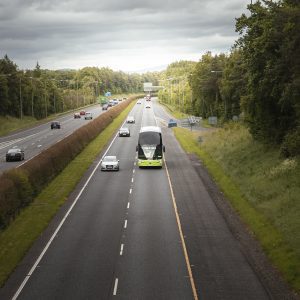 Frequency of Service across Ireland
We'll get you wherever you need to be with our unmatched high-frequency services.
Criss-cross across Ireland with our interconnecting routes designed to make travel easy.